Craft-A-Fair, its staff and crew are always ready to help and serve you.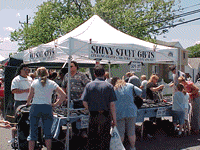 Craft-A-Fair organizes and promotes premier events, including Street Fairs and Craft Fairs in the New York City and Long Island area. Craft-A-Fair prides itself in its reputation for bringing together artisans, crafters, vendors, entertainment, and amusements for the enjoyment and satisfaction of the buying public.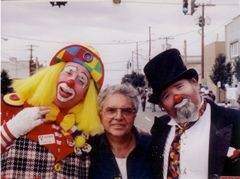 Every event is well planned, organized, and promoted to capture the ultimate enjoyable experience for both the general public and the participants of the event.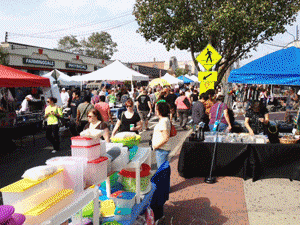 RECENT FAIRS
---
If you are a vendor, looking for a great place to sell your merchandise, contact us at: sell@craftafaironline.com.
If you are a municipality or organization looking to bringing the community together in a well organized event, contact us at info@craftafaironline.com.
If you are looking to join our fairs, check out Applications for Fairs
If you are looking for other craft and street fairs check out Other Fairs.
If you are looking to learn, check out Newsletter.
If you have a business question, check out Ask the Business Doctor.
Visit our special features at the top of this page, including our newest and exciting virtual streetfaironline.com. No rain outs, on lugging of equipment and merchandise, 24 hours a day, 7 days a week and the whole world is your market. Visit streetfaironline.com now.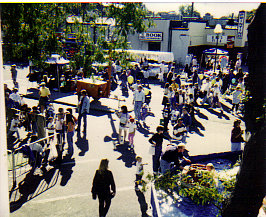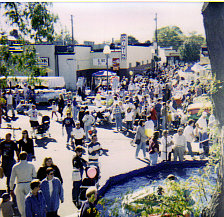 ---
AFC & Associates
Telephone: (718) 456-8822 Fax: (516) 775-7367
E-mail:info@craftafaironline.com URL: www.craftafaironline.com
Copyright 2004-2010, AFC & Associates

This site is created and maintained by: Clear-Cut Computing
E-Mail:webhelp@clearcutcomputing.com URL:http://www.clearcutcomputing.com

street fair online, Craft-A-Fair, Craft fairs, Street fairs, crafts, Fairs, Hand made crafts, hand made products, mall, events, merchandise, floral wreaths, floral arrangements, jewelry, pewter, sterling silver, Wood crafts, outdoor crafts, hats, coats, shirts, Tee shirts, Children's clothing, Candles, books, kitchen cabinets, water, watches, sunglasses, belts, Tye-die, Beanie babies, Toys, games, pony rides, children's rides, children's events-rice necklaces, hair accessories, hair styling, health food, Irish merchandise, shaved ices, socks, picture frames, pet products, dolls, bride dolls -painted glass-sport novelties, sport cards, handbags-pocketbooks, sport collectables-wallets, children's games, bicycles, electronic, kick-naks, sand art, tapestry, mini cars, party favors, perfumes, Avon products, pampered chef, tupperware products, cartoons, holiday decorations-energy efficient programs, spices, nostalgic photos, Pet food, rice necklaces, balloons, shammy mop, rubber brooms, back packs, Financial management, marionettes, live fish, stationary, wrapping paper, cotton candy, computer info, business doctor, hand made, handmade, ty, collectibles, collectables, collections